"inspired by the girl with a tangle in her hair & a twinkle in her eye"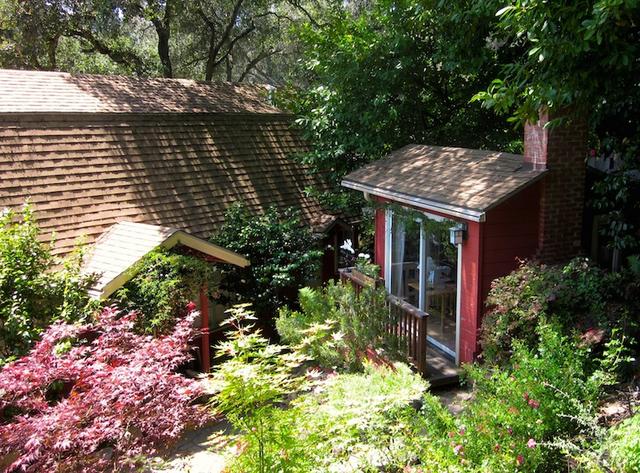 My name is Lori Marie and I have 2 little girls Emily & Calliope. I live in the Oakland Hills and work from a small studio in my front yard called the Tiny House. I taught myself to sew in high school and went on to earn a degree in Fashion Design from FIDM San Francisco. I have been making dolls for almost 20 years and have refined my style and technique through many hours of patience and practice.
Each doll takes from 3 to 6 hours to complete. I begin with the form: drafting, cutting, sewing, stuffing and sculpting her body. Her face is embroidered by hand and her colorful hair is carefully twisted into braids and embellished with an assortment of hand cut flowers. Her garments are sewn with french seams from a variety of cotton prints and vintage lace. Each one is designed to become even more beautiful with age.
Presence of hand conjures presence of mind and each doll is infused with this energy during the quiet moments spent bringing her to life.; evoking the talismanic quality often associated with handmade goods.

Please visit instagram for a peek behind the scenes and news about my next release.

xx Lori Marie